Krabi is one of the main towns of southern Thailand. The beautiful beaches, natural landscapes, and a great nightlife make it a perfect amalgamation of touristy and traveler! People love to visit this town for adventure sports, dancing and all sorts of fun! Here are a few things you MUST try when you visit Krabi:
Wat Tham Sua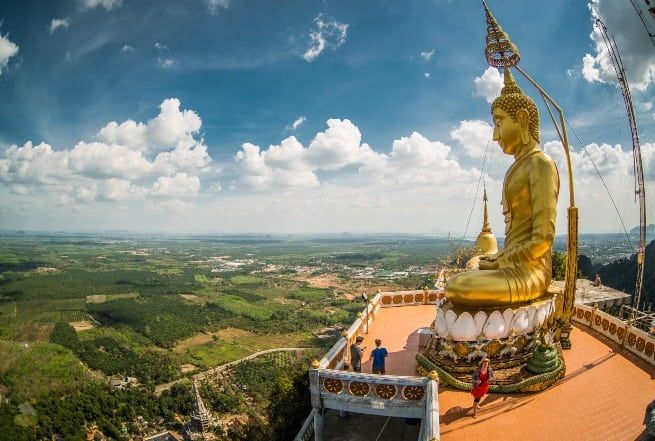 Wat Tham Sua is also known as the Tiger Cave Temple, is one of the most sacred Buddhist sites. Interior stones of this temple have imprints of Tiger Paws. The specialty of this place is its hills, caves and the beautiful Khiriwong Valley. It is believed that this place is a meditation marvel and must for meditation followers. Visitors have to walk over 1,237 steps of a limestone tower to see the 'Footprints of the Buddha'.
Khlong Thom Hot Springs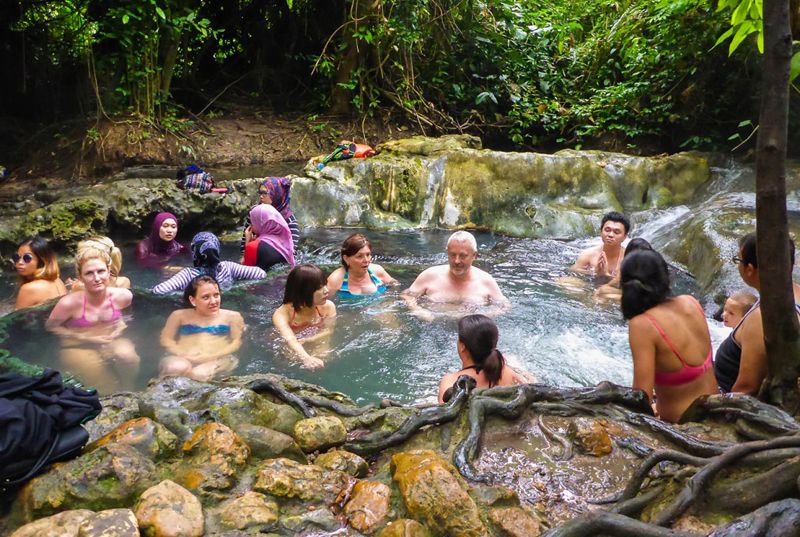 Visit this marvel in winters as it has natural Hot Springs Jacuzzi where can take a warm dip. These hot springs have a moderate temperature around 40-50 degrees Celsius. These natural Jacuzzies are rich in minerals which is good for the skin. It is recommended you visit this place to relax after climbing up to the Tiger Cave temple.
Emerald Pool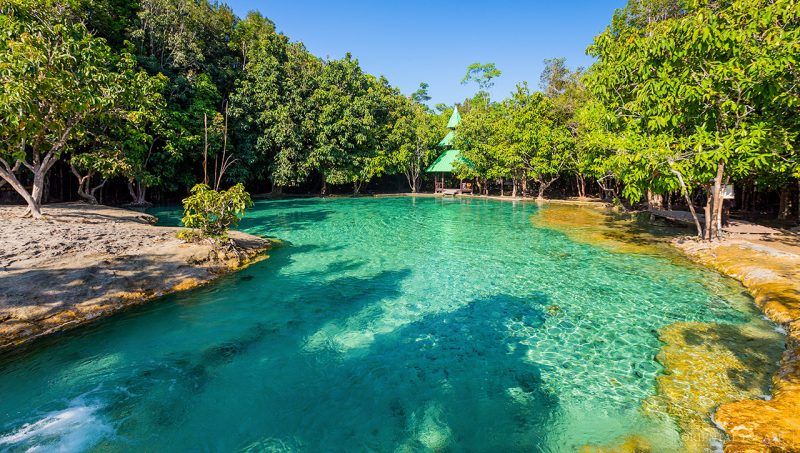 Krabi Emerald Pool is famous for its crystal clear colour. You have to walk through a mesmerizing jungle to witness the beauty of this place. Take care when you get in as the rocks near to this place are a bit slippery. The fragrance of flowers around the pool will make you fall in love!
Elephant Trekking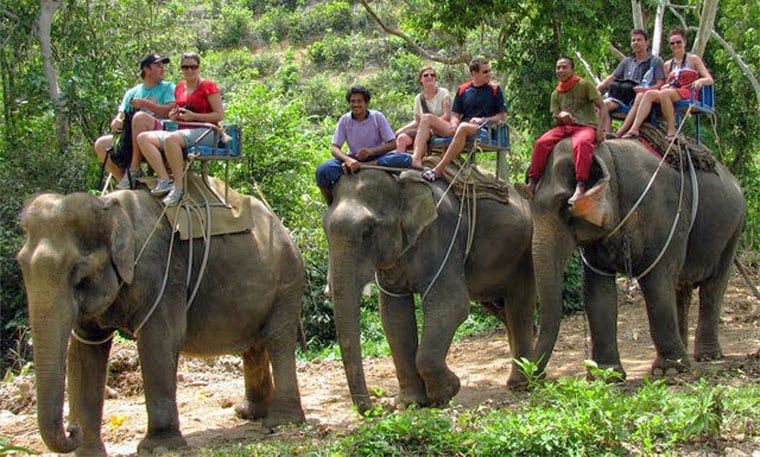 Elephant trekking of the Krabi jungle is an amazing experience. The natural beauty of Krabi can be seen during this elephant ride. Kids love to go on an elephant ride. Apart from this, elephants have always been the part of Krabi's history.
Shopping and Thai massage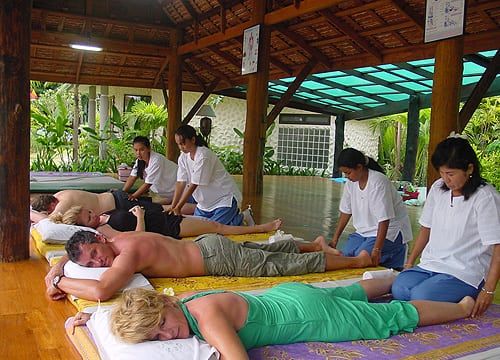 Thailand has always been known for the art of sensory gratification. The spa massages here are lavish and still don't cost a bomb! Try a few varied massages and feel refreshed! Shopping also has been a Thai forte and shopping lovers can go to Chao Fah Market to buy amazing stuff.
Stay tuned to Travel Planet to get to know more about marvelous places.