India is a country that possesses awesome natural views with lush valleys, snow capped peaks, lakes, deserts, and alluring forests all around. The country is blessed with nature's best and there are many places that are wondrous to travel to. Here we bring you the best places to travel here, that will give you a true paradise feel.
Nubra Valley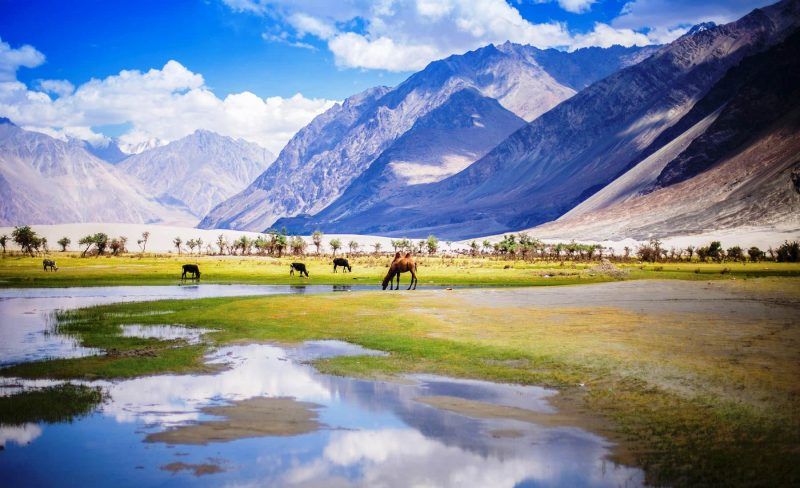 Situated between Tibet and Kashmir it is surrounded by snow capped mountains that gives it a more magical look. Located at a magical altitude of 10000 feet above sea level the famous Siachen glacier is located here. It is the second longest glacier outside the Polar Regions. To reach here you have to cross the Khardung La Pass.
Nohkalikai Falls, Cherrapunji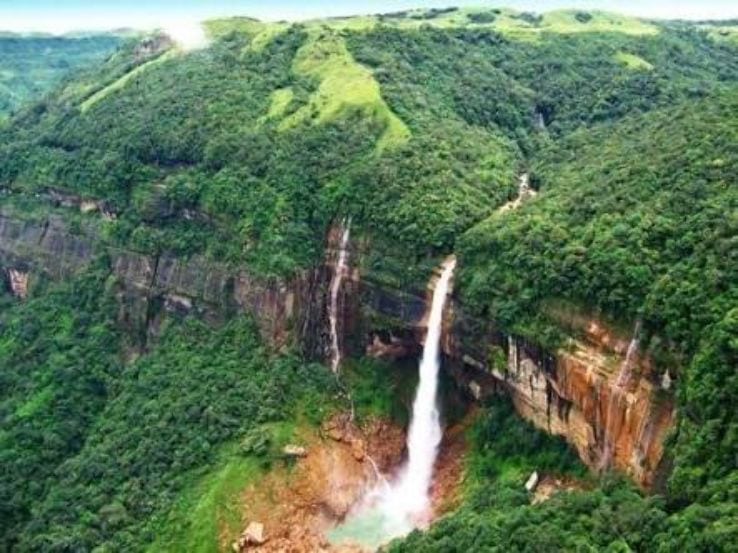 This alluring waterfall is the tallest plunge waterfalls in India. Its name is significant as it is linked to a local woman who after a family tragedy became mad and jumped off from here.
Dudhsagar Falls, Goa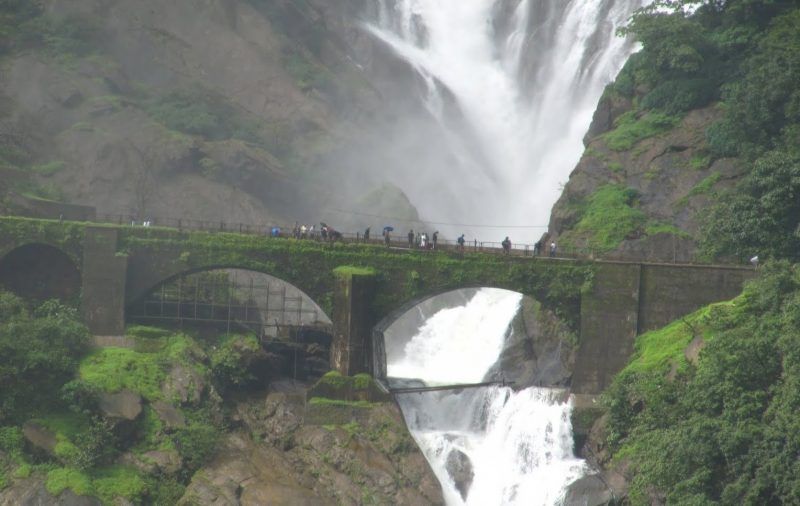 It is one of the most famous and scenic attraction in Goa. Almost 60 km away from the capital city of Panaji is this fall located in the Sangeum region. It is a series of four different vertical falls from a height of 310 meters. The Konkani name 'Dudhsagar' means 'Ocean of milk' and luckily the South Central rail routes pass just in front of this gorgeous fall, so the passengers gets its majestic views on their ride itself.
Nanda Devi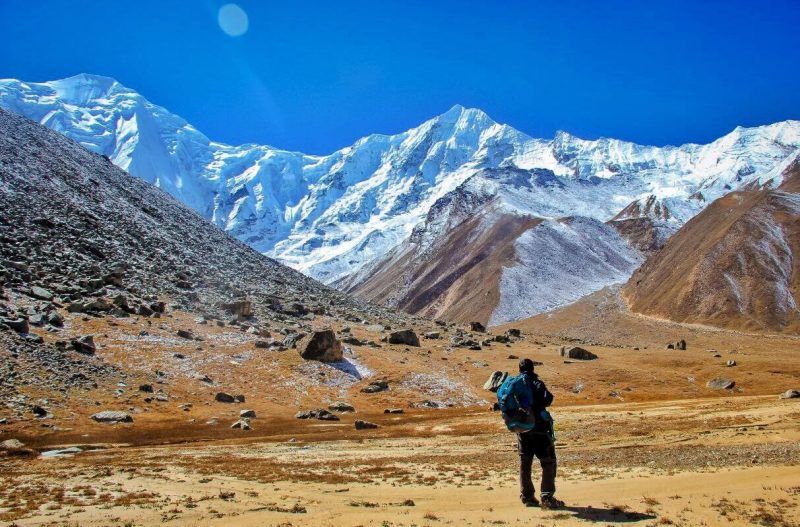 It is the second highest mountain in India. It is not easy to climb but make sure to travel the Nanda Devi National Park here. It will seriously give you a once in a lifetime experience. It is the home to rare animals like snow leopard, Asiatic black bear, and brown bear.
Pangong Tso Lake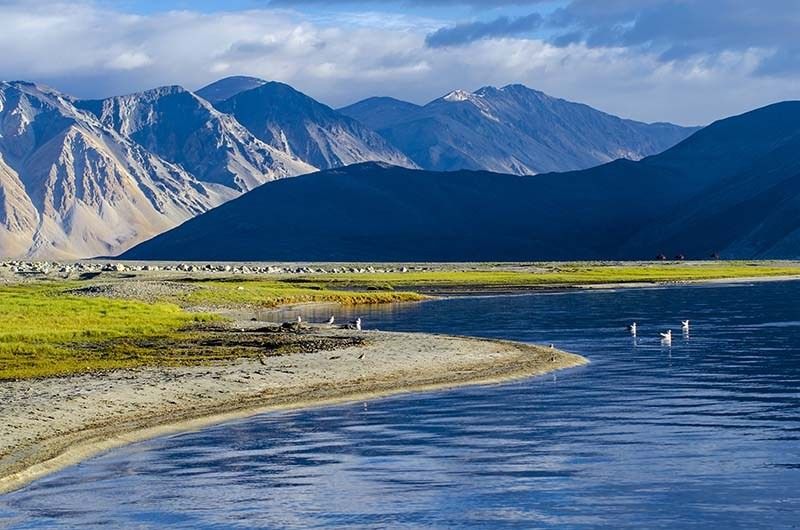 This is the most amazing attraction of Ladakh and is located 160 km southwest of Leh city. Situated at an altitude of 4530, Pangong is one of the most mesmerizing Himalayan regions of India. It extends from India to Tibet. 60% of the lake lies within Tibetan range while 40% of it is in India.
Valley of flowers, Chamoli District, Uttarakhand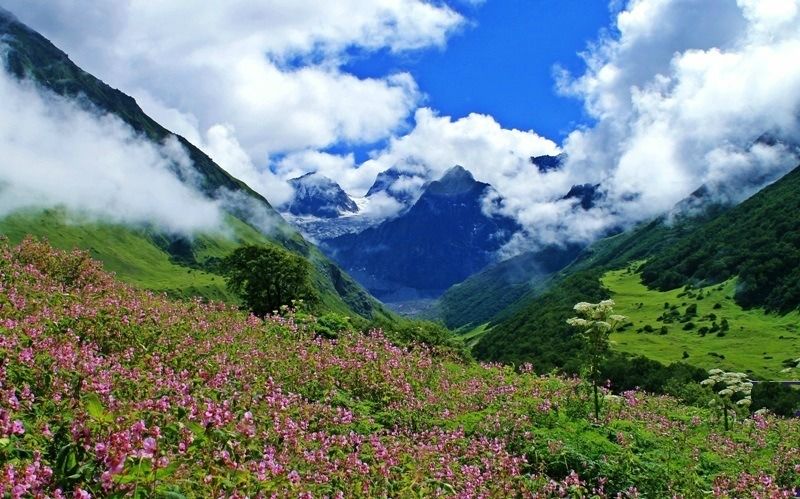 This place will give you the feel of a dream. These high peaks in Uttarakhand are majestic and are famous among tourists. This valley of flowers is spread over an area of 87 square kilometers and is a home to more than 500 different types of wildflowers. Close to it is the Nanda Devi that is the second highest mountain in India. You can also witness stunning waterfalls on the way to the valley of flowers.
More beautiful places to travel here are monasteries, temples, Alleppey Backwaters in Kerala, Zanskar valley in Jammu and Kashmir and many more that will surely woo you by its astonishing beauty.