There are many pools in the world which are never too crowded because of they too massive for it. These made pools are technically dubbed man-made lagoons that rival the beautiful beaches served up by Mother Nature herself. Don't believe us? Well then check it out
Crystal Lagoon, Egypt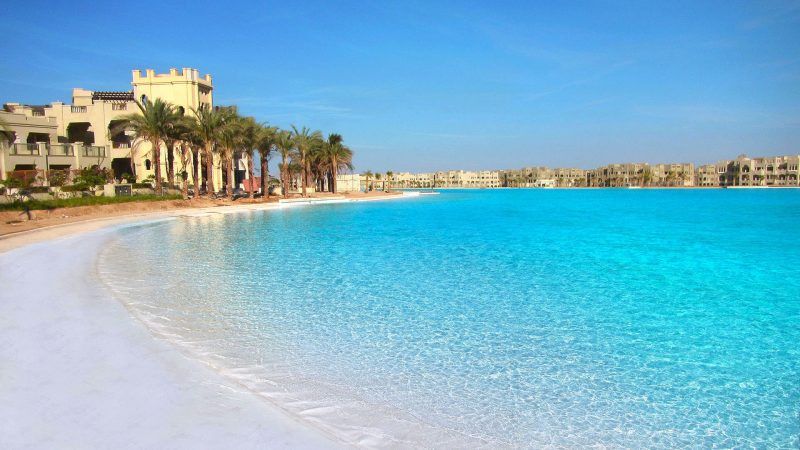 This pool covers 1.3 Million square foot and is built as a part of luxury Sharm-el-Sheikh tourist development right in the middle of the Egyptian desert.  It holds the Guinness Book of World Records title for the biggest crystalline lagoon on record.
Mardan Palace, Antalya, Turkey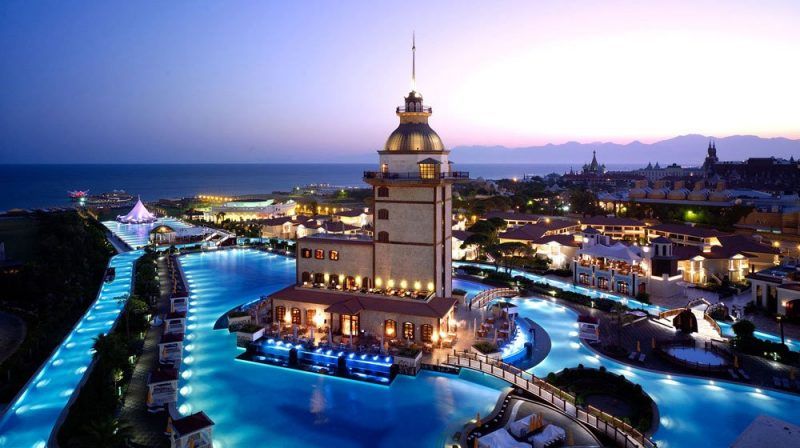 It is one of the largest pools in Europe which doesn't feel crowded even on the busiest days. Besides that, the hotel has a private beach for its guests and a very luxurious interior.
San Alfonso Del Mar, Chile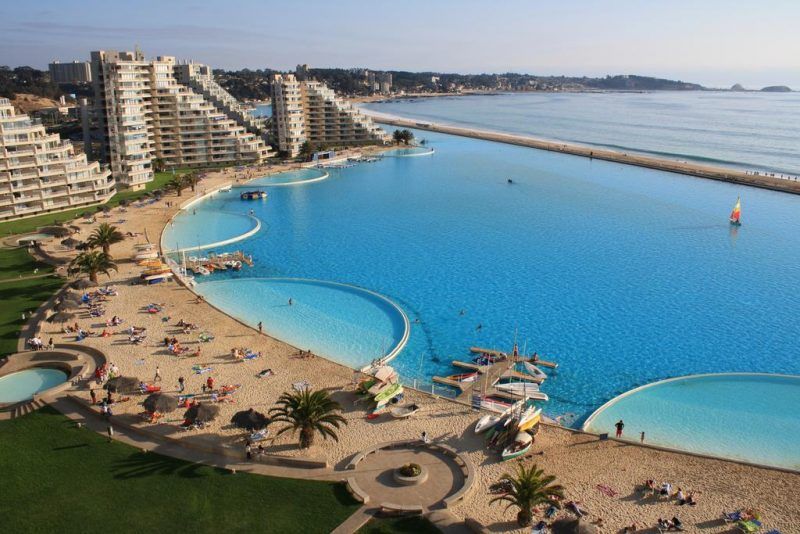 This crystal clear lagoon holds the title of being the first largest man-made pool before Egypt took the title over. It is more than 3000 feet long and 115 feet deep. The pool keeps a constant flow of fresh seawater into the pool.
Las Brisas, Chile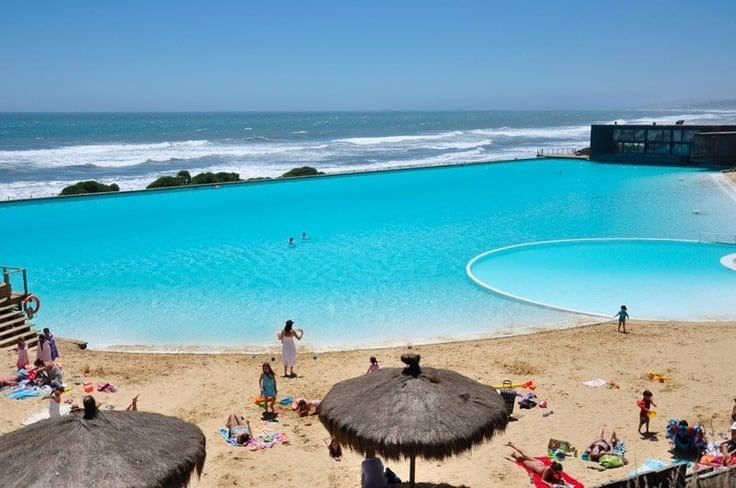 Next, to the Chilean Sea, this sandy saltwater sea is spread over 2 hectares. Its transparent aquamarine waters cover the same surface area as 16 Olympic swimming pools.
Marina Sands Skypark, Singapore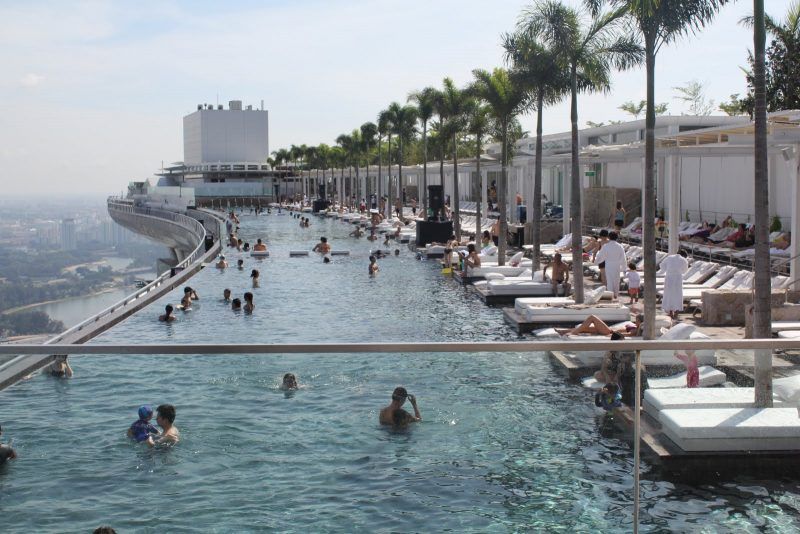 You can call this the World's largest rooftop infinity pool that offers some amazing views. It is longer than the Eiffel Tower laid on its side.
Laguna Bahia, Chile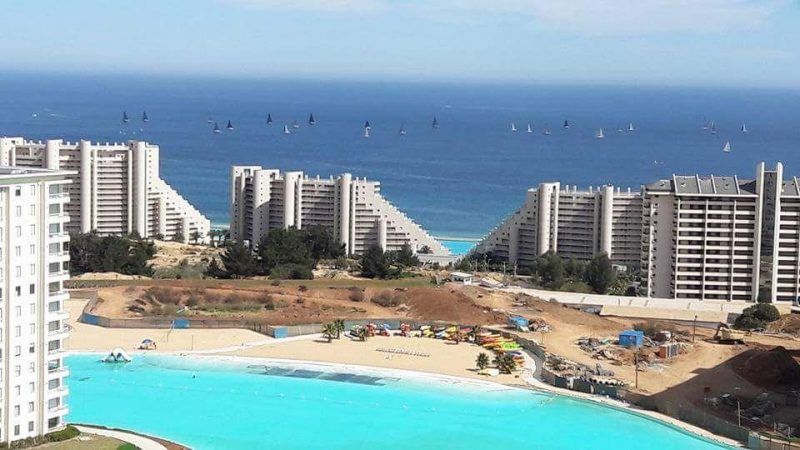 Chile has all the famous and biggest pools in the world. This one in Chile covers 150,000 square feet of area and is never crowded as has lots of space with poolside lounge to enjoy. You can also experience windsurf and practice standup paddle boarding at this place and yes all this is within the area of its complex.
MahaSamutr, Thailand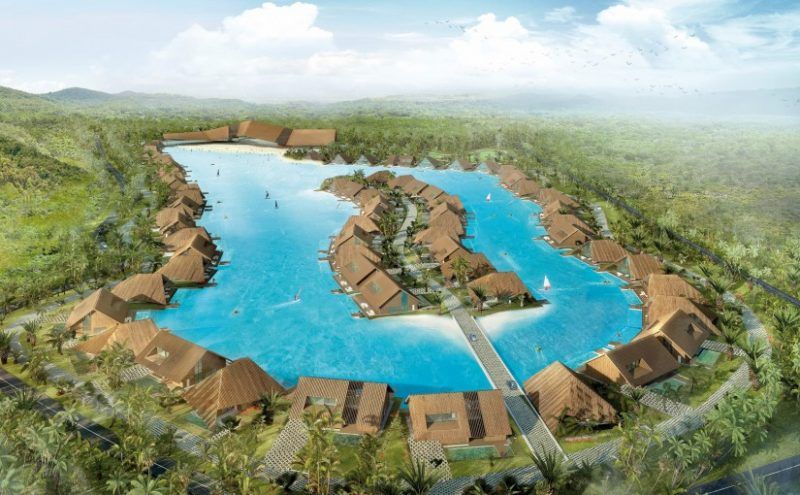 The home to luxury villas this lagoon is large enough to sail on. It stretches over an area larger than 8 football grounds and has exclusive country club chains available. MahaSamutr offers its visitors their own personal sea, kayaks, paddleboards and much more.