The beautiful Sahara desert is a must visit
The views of this beautiful desert are unmatched, Sahara dessert is mystical and beautiful. The landscape here changes continually and is something barren and bare. High and low dunes, wells, warm lake, abandoned villages, an olden ruined palace and dry oases are the things which you can find only here.
Sunrise and sunset
There are no words to describe a panoramic sunrise and sunset.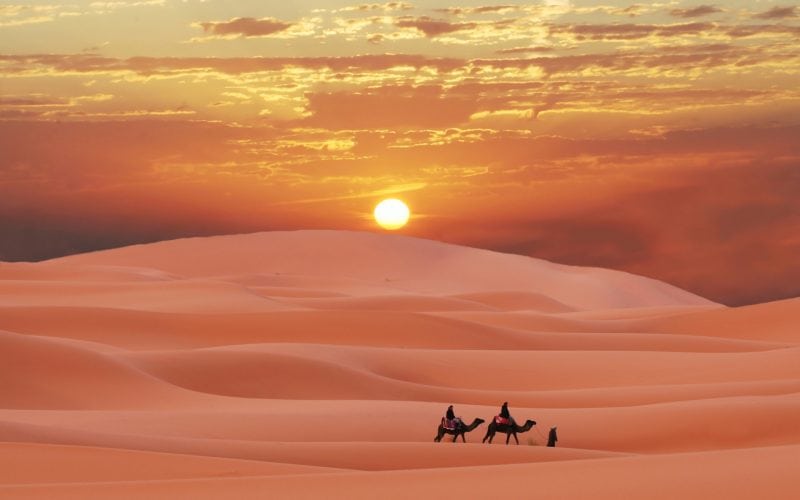 The night sky
Watching the stars, the desert sky at night is a reminiscent and awe inspiring visual phenomenon. Every night is mesmerizingly beautiful.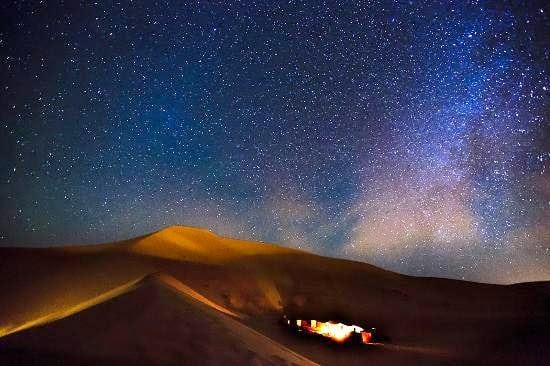 Food
A lot of choices and ultimately you will end up by tasting everything. The food is natural and is freshly prepared on open fire. Sometimes, you can also make your own food of your kind.
Close friendship
People here are very friendly and you can join them while collecting wood, rounding up the camels and eating together. It is a life with laughter and evening talks round the fire with conventional music.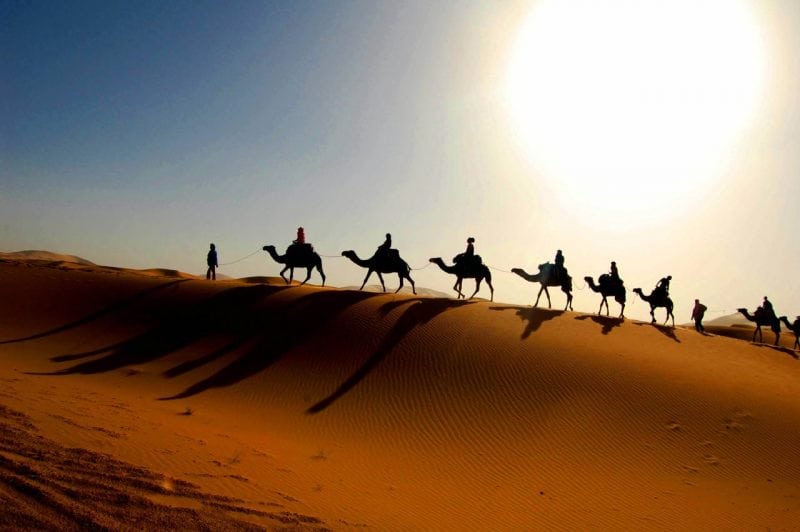 Adventure
A sandy trek is never dull and is as thrilling as some mountain trek. You can lose your camp with sand dunes easily and then the locals shall come to rescue and help you out like a pro helping to find your belongings like a pro. Don't be astounded if you find yourself learning a traditional dance on a dune at sunset.
A Saharan trek is known as one of the responsible tourisms of the world. Locals help economy by acting as guides with their camels. It is easy to find a good and responsible guide here. Many female travelers marked Sahara as one of the safest travel destinations.