Capital to the state of Sikkim, Gangtok, perched at an altitude of 5,800 feet with the Himalayas in the backdrop is an attractive tourist destination. The name Gangtok is derived from the Tibetan word for 'hillside'. Home to a mixed population of Nepalese, Tibetan and Sikkimese, Gangtok is a friendly hill station, dotted with splendid must visit destinations around.
Reaching Gangtok
By Train: The nearest train station to Gangtok is New Jalpaiguri in Siliguri, which is well connected to all the important metros of the country. From here, private taxis to Gangtok are easily available.
By Bus: The Siliguri bus stand offers both state run buses and private buses to provide access to Gangtok.
By Air: The nearest airport is at Bagdogra, which is situated approximately 40 mins away from Siliguri. Tourists can either hire a taxi from the pre-paid counter at the airport or can simply go to the bus stand and opt for a bus or cab from there.
Climate
Gangtok enjoys a mild temperate climate all year round. Summers, which usually begin from late April and last till June are mild, with maximum temperatures averaging up to 25 °C. In winters, the minimum temperature dips till 4 C. Temperatures below freezing are rare. Owing to its elevation, Gangtok is often enveloped in fog during the monsoon and winter months. The monsoon season begins from June and lasts till September. It is often characterized by torrential rains, resulting in landslides that block Gangtok's land access to the rest of the country.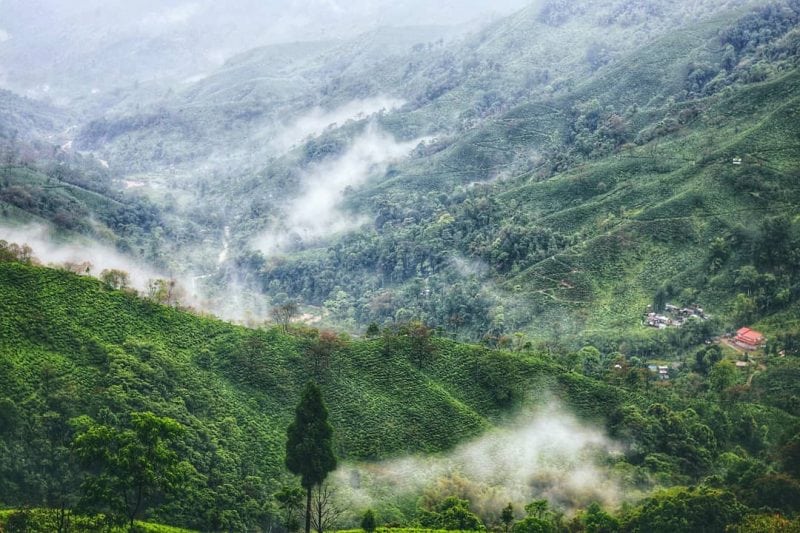 Best Time To Visit Gangtok
Travel enthusiasts suggest that the best time to visit Gangtok, is between October and mid-December. This is the time when clear views of the Himalayan peaks are guaranteed. Another recommended duration is between March and May when the flowers are in full bloom. For those who enjoy snow, January and February are the months meant for you. But that also means that the tourist spots become inaccessible. The months from June to September should be avoided when planning a vacation to Gangtok.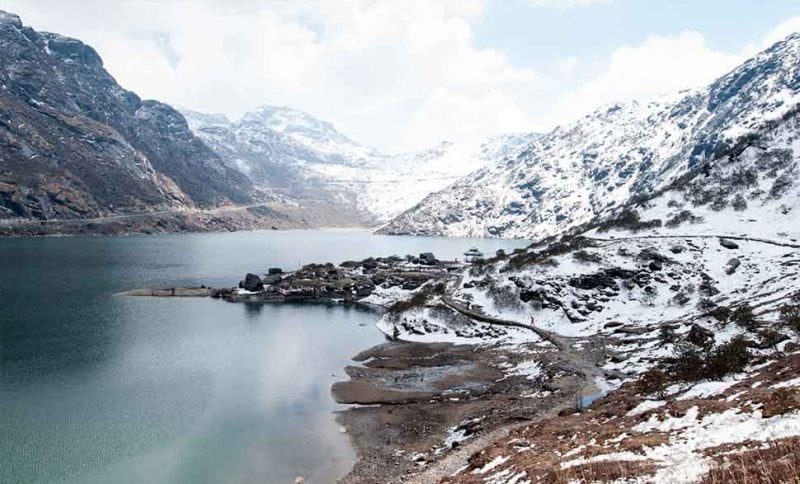 Sightseeing
Enchey Monastery: This 200-year-old monastery has been blessed by Lama DruptokKorpo, who was renowned for his power of flying.
Namgyal Institute of Tibetology: Home to some rare manuscripts, books as well as priceless artifacts of rare Lepcha, visit this institute to get a glimpse of the Tibetan culture.
Do-DrulChorten: Encircled by 108 prayer wheels, it happens to be one of the most important stupas in Sikkim.
Nathu La Pass: Situated at a distance of 56 km from Gangtok, it was an important trading point with Tibet and an offshoot of the fabled Silk Route. However, the road to Nathu la is closed on Mondays, Tuesdays and Fridays and also requires a permit from the Tourism Department. So plan your visit accordingly.
Tsomgo Lake: Located at an elevation of 3,780 m, this lake remains frozen throughout the year and is a sight to behold. The only sign of life is during summer when rhododendrons, irises and poppies burst into bloom on its banks.
Go visit Gangtok! You'll realise that there's no other hill station in India as unique as Gangtok.