Indians start their day with tea, and they totally have a weak nerve for it and local street food. While traveling abroad what Indians miss the most is chai and food, correct? So, if you are planning a trip to Sydney, here is good news for you all. In the by lanes of Sydney, there is a small fritter and chai bar that serves 26 varieties of mouth-watering vegetable pakodas coated in besan with pickles and chutneys and hot cup of tea. Check out more details about it below:
Flyover India Fritterie and Chai Bar is a small restaurant in Sydney that serves delicious pakodas, paos, salads, khichri with pickles and chutneys. The aim behind this shop is to celebrate Indian street food and make people of Australia and tourists enjoy the authentic Indian flavors.
What do they serve?
They are famous for 26 different types of pakodas including-cauliflower, potato, broccoli, garlic bokchoy, daal & spinach, green tomato & peppers, chilli lemongrass, and many more. These fritters are priced at INR 500 per late.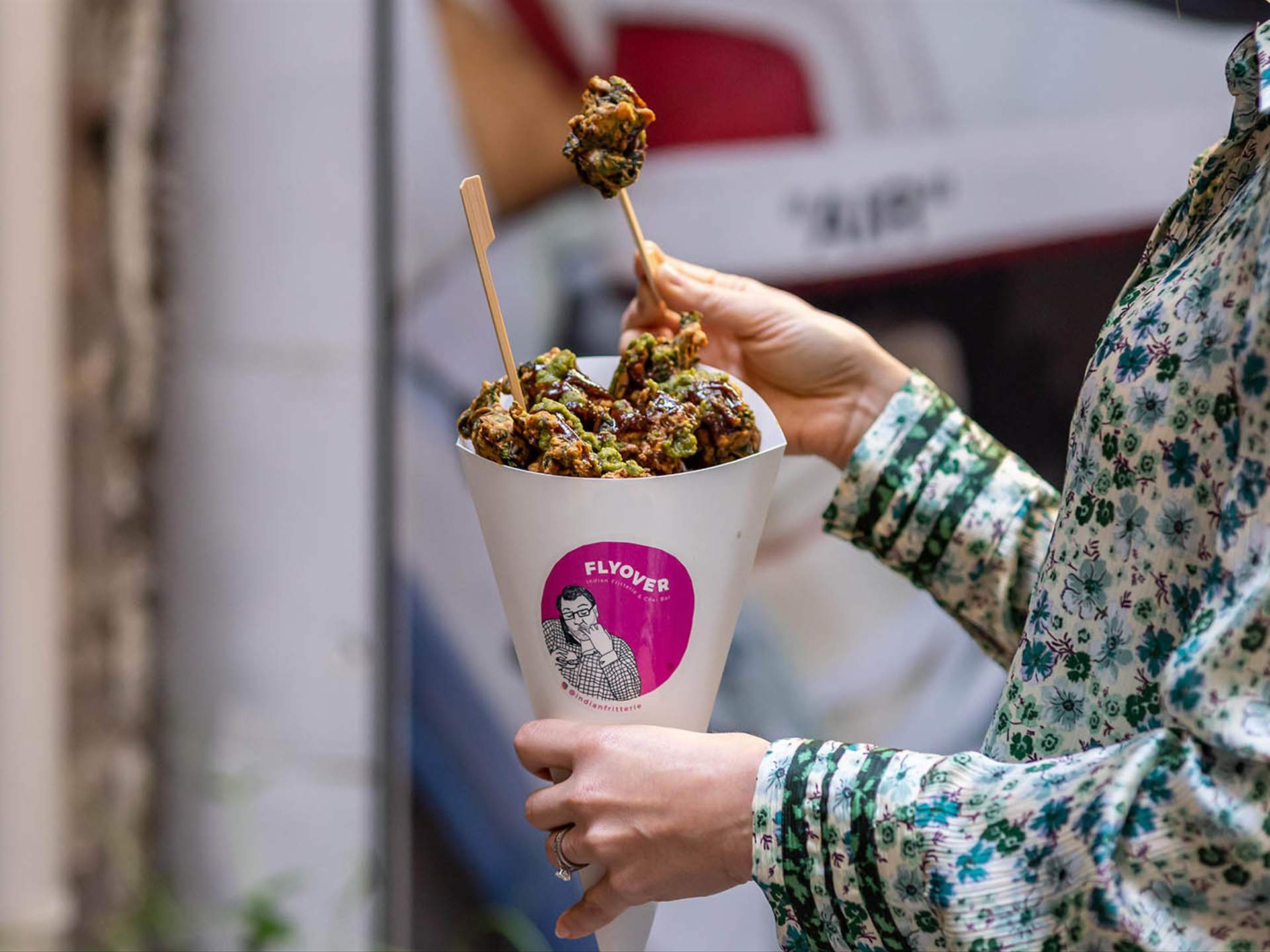 As per the people, the best part about thhe shop is that the menu keeps on changing as per the availability of seasonal vegetables. For healthy eaters, they have salads and quinoa khichri as well.
So in case you have an upcoming trip to Sydney or someone known is going. Suggest them to visit this place, if they crave for Indian food during their trip.