Sahar desert is the largest hot desert in the world and people love to visit it for its serene view. While you may expect the desert to be covered in sand and fine sand dunes, the cold months of winter did not spare it and the Sahara desert was seen covered in snow which is a rare sight!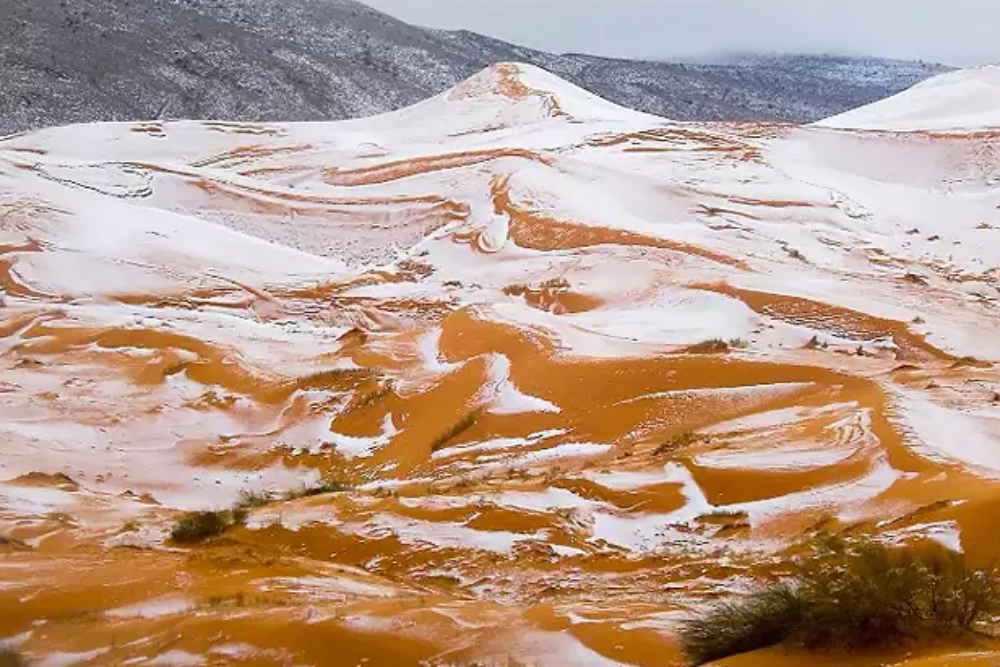 People are sharing pictures of snow-blanketed Sahara desert and the sight is nothing short of spectacular. This snow is the result of extreme weather conditions in Africa and middle East which had led to a drop in temperature below zero degrees and many parts of Saudi Arabia have received snowfall.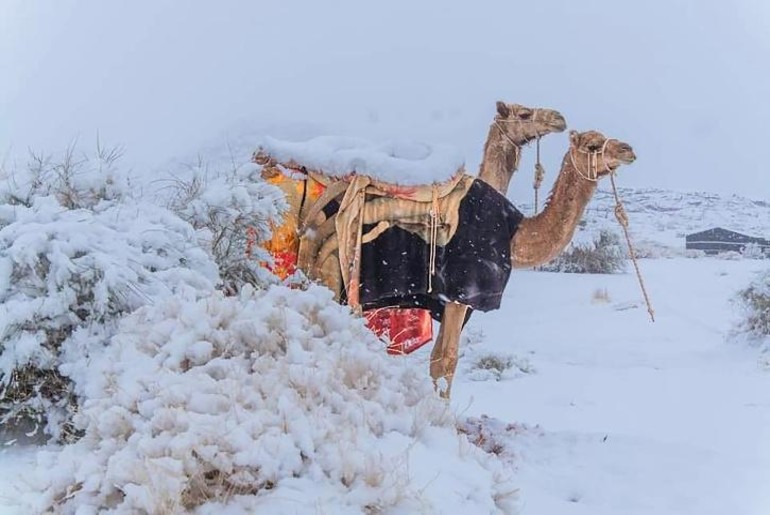 Snowfall in a desert is a rare phenomenon but people are making the most of this chance and are strolling across the sands covered in snow as the Sahara desert looks gorgeous after the snowfall.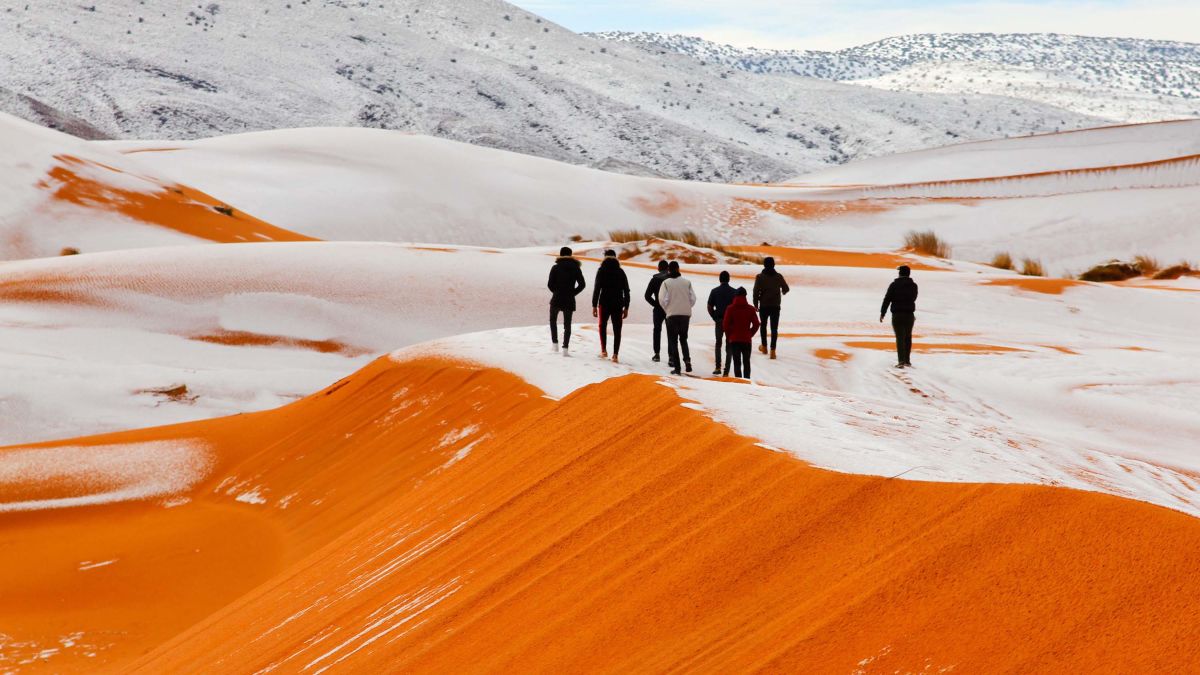 What do you think of this bizarre occurrence?