A yummy and hot soup is soothing for the body in winters. When cooked right, soups are delicious, healthy and can be helpful in fighting cold and flu. They also keep you warm during winters. Soup is also a comfort food for many people in winters. From the best tomato soup in Delhi to best veg soup and best chicken soup in Delhi. Here is a list of places that serve delicious soups in Delhi: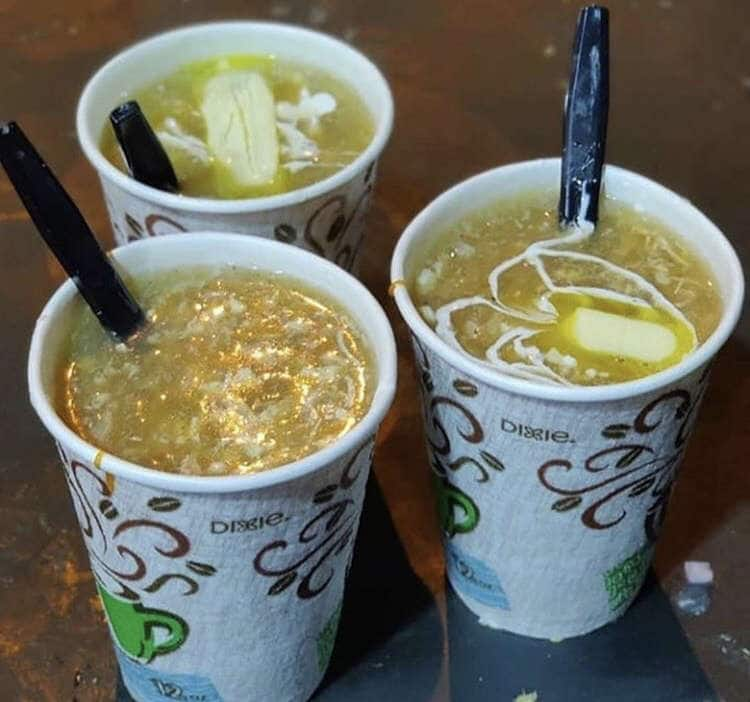 Serving since 1994, this shop serves one of the best soups in Delhi. They specialize in 5 varieties of Chicken Soup. Their special Chicken Soup with extra Butter and extra Chicken is so flavorful and so delicious.
Mamagoto is famous for its Asian cuisine. They serve flavorful Vegetarian, Chicken and Seafood Soups. Try their Hot and Sour soup, it is loaded with exotic vegetables that enhance the flavor. You can also have Oriental Clear Vegetables Soup with Garlic, Bok Choy and Snow-Peas or the traditional Thai Tom Yum Shrimp Soup.
Delhi is the capital of street food and soup is one of them. You will get delicious and one of the best soups in the Qutub Institutional area. Try Hot and Sour here.
Pishori Chicken And Veg Soup
It is a roadside joint that serves authentic nonvegetarian dishes. Not only that, you must try their creamy and delicious chicken soup.
Looking for soup which is a complete meal? This is the right place for you, they serve yummy and filling soup, we love their Double Corn Chicken Soup.
When talking about Chinese food we have to mention Berco's. It serves mouth watering chinese food at affordable rates. Hot n Sour, Talumien and Manchow Soup are some of their best soups.