If you love ramen, it is the perfect weather to enjoy this filling and delicious food. Ramen is a japanese noodle dish, but now it is a part of food menus all over the world. These ribbon-like strands of noodles are often topped with dried seaweed, in salty richness, and is enough to satisfy your hunger pangs. If you are craving for this bowl of goodness, then here is a list of the best restaurants in Delhi NCR where you can order a lip smacking bowl of ramen:
Izu offers homestyle Japanese food with the staples of sushi, sashimi and bento boxes. Trat yourself with their Non-Veg Ramen Miso, which is essentially chicken broth with a deeply flavoursome miso base
Mamagoto is a Pan Asian restaurant that serves a great variety of Vegetarian, nonvegetarian bowls with a plethora of exotic ingredients that really enhance the flavor to an exceptional level. Try their Mama's Spicy Ramen Bowl (veg and non-veg). It has minced veggies, soy, blanched spinach, and buttery corn kernels in a spicy, flavourful broth. You can also try their sushis and spring rolls.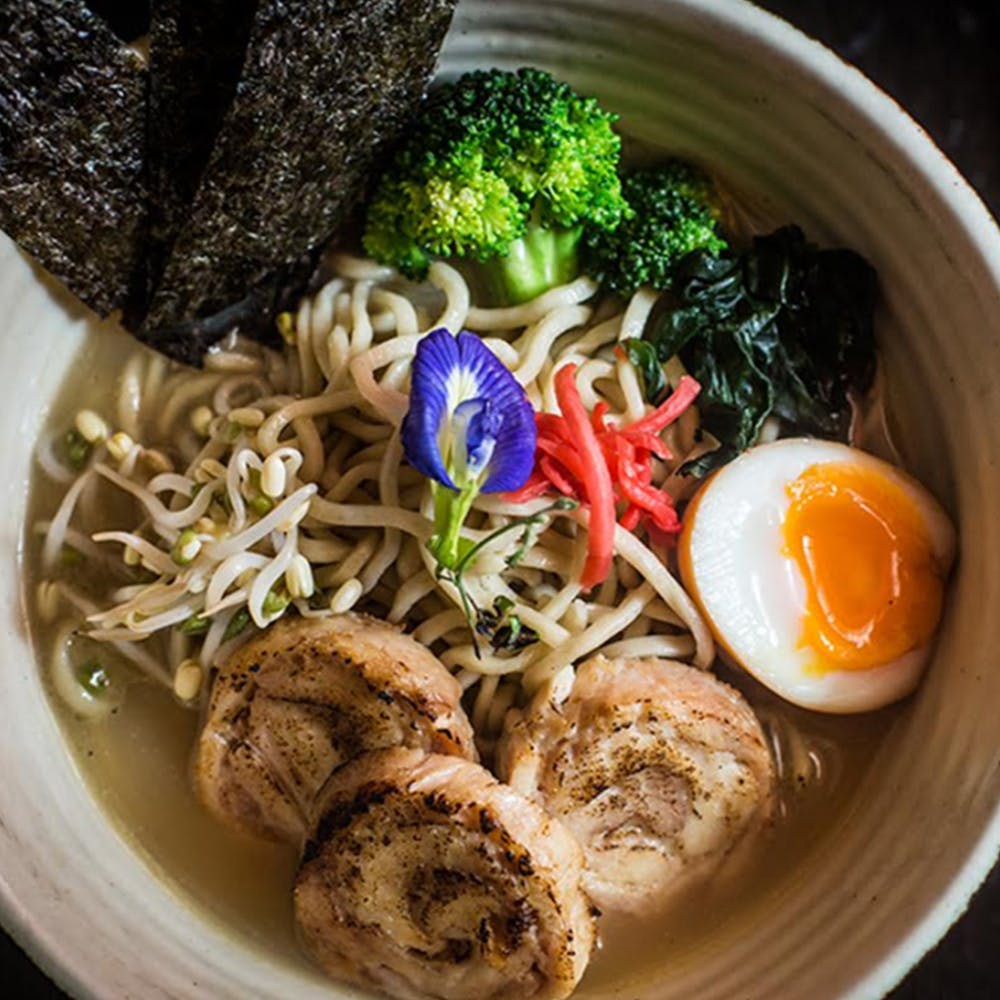 Guppy offers a wide range of delicious Japanese food but their authentic ramen bowl called Chashu Ramen Shoyu (available in miso, pork, or soy broth) is literally the soul-affirming bowl of comfort that you need.
Ping's Café Orient, Lodhi Colony
This restaurant brings the freshness and originality to southeast Asian street food. If you are craving Ramen noodles, do try their Tokyo tower's Ramen bowl which is made with bok choy, shiitake mushrooms, broccoli, morning glory, snow peas, and of course noodles. They serve one of the best ramen bowls in Delhi NCR.
From traditional miso and shoyu ramen to a Tonkotsu ramen you will get several varieties of ramen on their menu. These are served with wakame seaweed and a side of the chopped welsh onion. Vegetarian options are available as well.