When there is a special one in your life you want to celebrate love in a special way. Candlelight dinner, champagne, and romantic places are beautiful if you have your partner with you. Valentine's Day gives you a reason to make your partner feel special and create a moment that is memorable. Here we have the most romantic places in India you can try going for lunch or dinner with your special Valentine, check them out:
Thalassa, Goa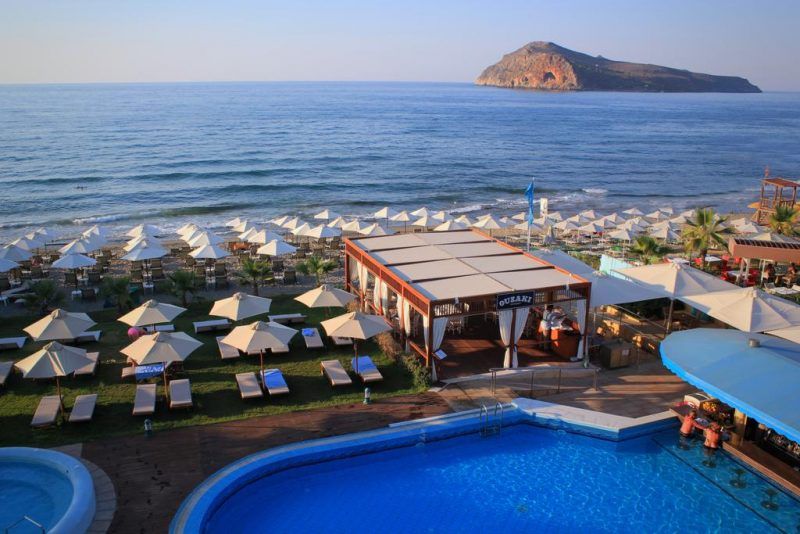 This tropical paradise of Goa serves lip-smacking food. The seafood, meats and variety in salads are the best ever. Our favourite is their pasta, Thalassa with its stunning white interiors offers a beautiful view of the Arabian Sea. Romantic right?
Cost: The average cost for two here is 1500 INR.
Sevilla – The Claridges, Delhi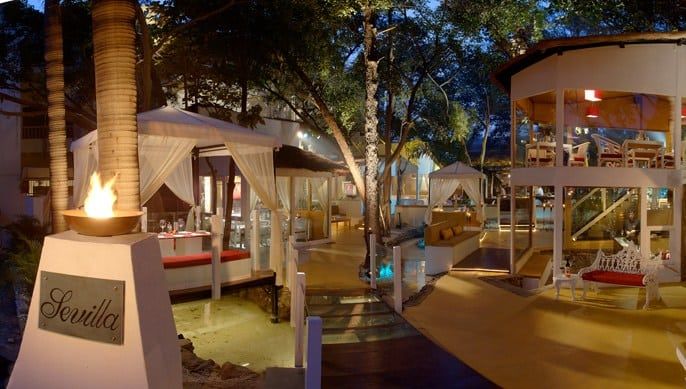 This place has the best romantic environment for the perfect date. Known for its ambience and extensive outdoor seating, the place serves brilliant food as well. The beautiful outdoors seating combined with the best of Spanish in India it is a heavenly place.
Cost: The average cost for two here is 4500 INR.
Lodi – The Garden Restaurant, Delhi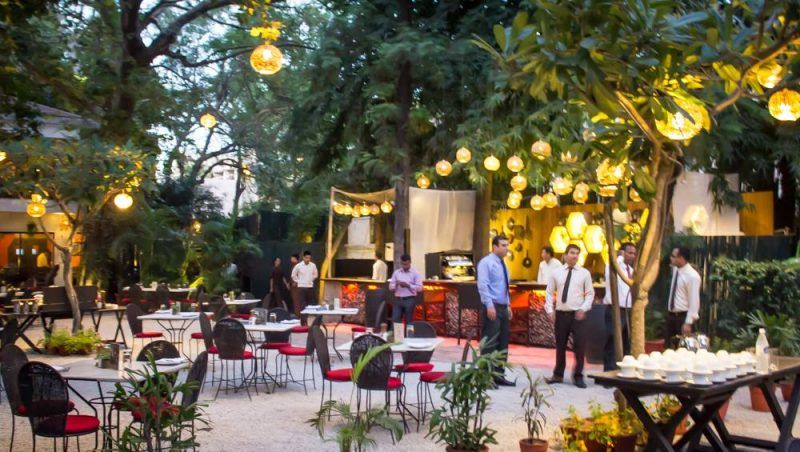 Set amid lush greenery and the monuments of Lodhi Gardens, this place is the best way to surprise your partner with a romantic dinner date. It has outdoor seating with lanterns hanging from trees and the best Mediterranean cuisines being served.
Cost: The average cost for two here is 2600 INR.
Aer-Four Seasons, Mumbai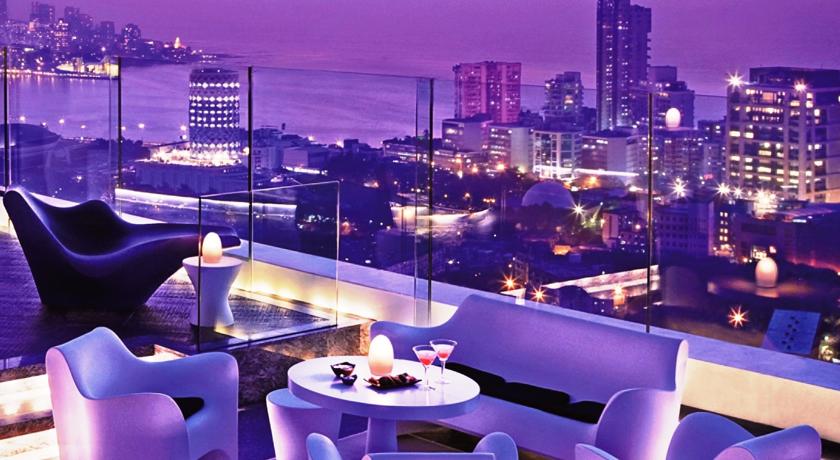 With an amazing view of the Mumbai skyline from the 34th floor, this place is the most mesmerizing place to celebrate Valentine's Day. It serves Spanish, Italian, European, and Lebanese cuisine. With many picturesque views of the beautiful city and the most extensive beverage menus in town.
Cost: The average cost for two here is 4000 INR.
Exotica, Pune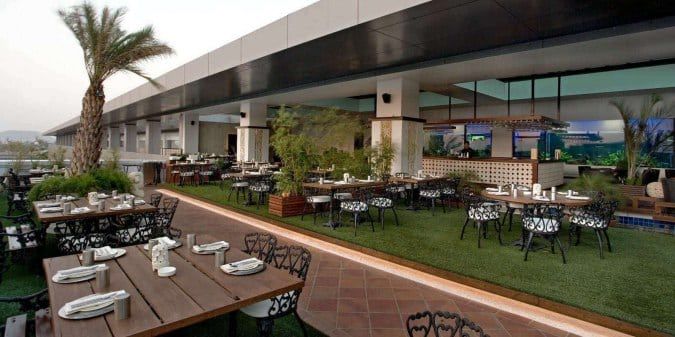 An elaborate buffet is served here and the place stays true to its name. Placed at the stretch of lush green farms, Exotica serves a lavish buffet that has all to serve your taste buds like North Indian, Chinese, Mediterranean, and Continental cuisines.
Cost: The average cost for two here is 1400 INR.
Kefi, Chennai
Luxury dining with rooftop seating and a romantic ambience makes this restaurant a pride of the Taj Club House. It offers an amazing view of the arterial Mount Road, the lunch here is the best in the city. Kefi offers Mediterranean, Lebanese, Moroccan and Spanish cuisine!
Cost: The average cost for two here is 3000 INR.