Valentine's Day is around the corner and I am sure all the love stricken couples are left with just few days to plan the Valentine's Day. The soothing beaches, natural scenic beauty, romantic dinner date option and such options for shopping makes Bali the romance paradise on earth. Give your partner a surprise this Valentine's at an exotic location and enjoy a candle light dinner with your love.
Take a break and enjoy a romantic holiday with your partner watching the stunning sunset. Here is a list of 5 best romantic restaurants in Bali you must visit for spending some quality time together with your partner.
Private romantic cave dining on the beach at Samabe Bali Suites
Indulge in a truly magical and unique dining experience down in Nusa Dua beach. You can enjoy a private 4-course beach candlelight dinner with a luxurious setting of twenty red roses and champagne in front of the cave close to the ocean. And you get a personal butler and dedicated chef as well. It is the ideal location if you are planning on proposing the love of your life. No one can say a No at a place so romantic. Do enjoy the star gazing and walking hand in hand at the beautiful beach post dinner.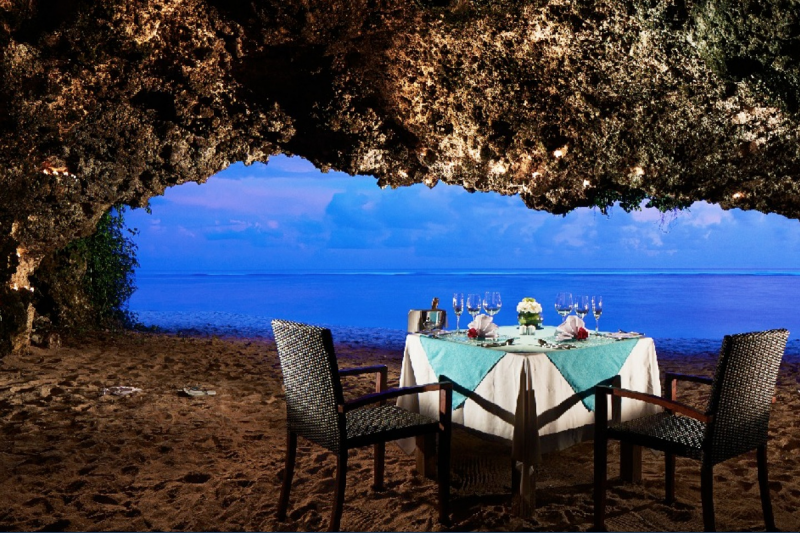 Swept Away Restaurant at The Samaya, Ubud
The perfect place to unwind, relax and spend some alone time with your partner by the sides of a river. The comfortable seating with the cool breeze from the river is a perfect ambience to sip a glass of wine and have a private conversation.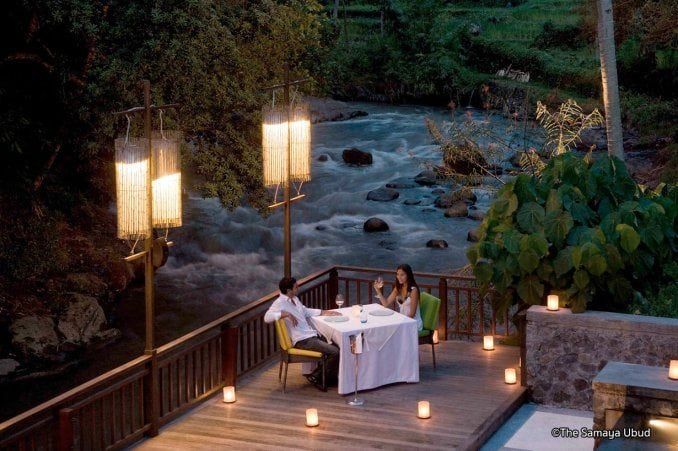 Pesta Lobster at AYANA Resort & Spa
Voted as the Most Romantic Dining Venue in Bali, the entry to this magical location starts with a descent to sea level past the cliff face. A path leads to a wooden pier stretching 30 meters out to sea, for a true Bali romantic getaway. At the end of the pier, your table awaits you. Soft music from bamboo xylophones accompanies the sound of the ocean as the beautifully presented 4-course dinner including three delectable lobster dishes and the most marvelous dessert imaginable is served for your pleasure.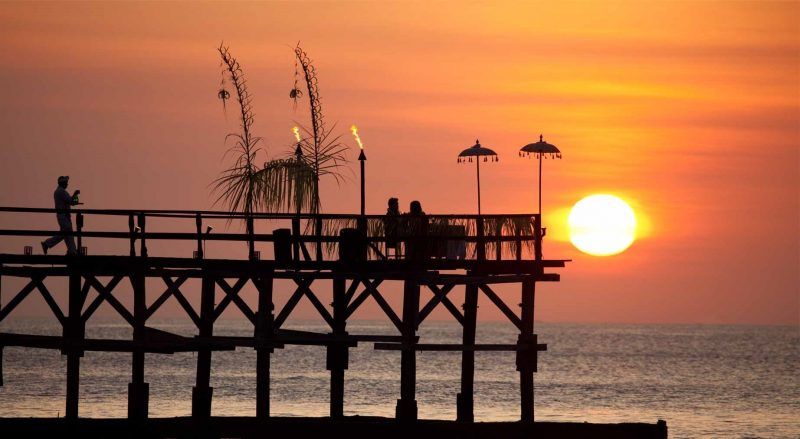 The Hanging Gardens Hotel, Ubud
Spend an enthralling romantic night in a hidden temple of Bali, facing the Hanging Gardens Ubud. A walk through candle lit path inside the jungle and a bridge over the Ayung River is one of a kind experience you can get. A grand Balinese welcome by traditional Balinese priest and a foot reflexology before setting the feet under the table will lead you to a relaxed dinner. Dine within a traditional Balinese tent surrounded by floating Frangipani candles and a dense forest.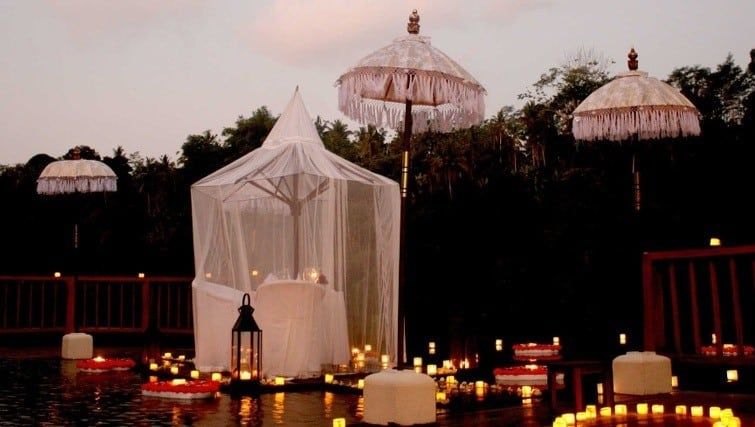 Hotel Tugu
On the southwest coast of Bali lies the Hotel Tugu Bali where you can have a dreamlike candle lit dinner with your loved one in Tugu style.  You can book your 18th century antique bed on a private beach, illuminated by oil lanterns and a red dusky Canggu sky and have your own Tugu Aphrodisiac Picnic In Bed under the moonlight.